In Denial: A Reality Check Exhibition
By The Student of Curatorial Practice
as master degree in Chulalongkorn University
13 MAY – 12 JUL 2023
" In Denial: A Reality Check Exhibition "
By The Student of Curatorial Practice as master degree
in Chulalongkorn University.
On view from 13 May – 12 July, 2023 | 10.00 – 18.00 hrs. 
at 1st Floor Art4C, Gallery and Creative Learning Space
(Closed  on Sunday)
 *No admission fee*
In Denial: A Reality Check, is an exhibition that mirrors societal truth on air pollution and our constant brush off with it. Evidently, we cannot survive without air. Yet, how are we so complacent with the air toxicity? This exhibition invites us to confront reality and visualise the dystopian future through a range of artworks. Highlighting the causes, consequences, and even the futuristic possibilities through this passage, we hope to entail you on a journey of awareness.
Through this thematic exhibition that resonates with Art for Air, a collaborative network of artists started in Chiang Mai, our seven multidisciplinary artists have been juxtaposed together to amplify this cause. This unfolding of the story begins with the "ongoing" state of our surroundings shown through visual arts and opens into this vast possibility of "becoming" with paintings and sculpture. This multi-faceted display will offer a glimpse into the harsh reality of air pollution intending to not shock or sensationalise the audience but rather divulge the perception that it is "our " collective story.
Suphavinee Srisopon combines her architectural model making method in mixed media work called Fading as an invitation of journey of awareness. The two different mediums represent the different layers of air and land in  which will slowly be taken over due to mankind's habit of polluting.
Wasinburee Supanichvoraparch, a Thai "pottergrapher", is a well known ceramist sculpture artist and a photographer. His trio set of photographs glaze the walls depicting the current condition of the pollution from urbanisation. Through his lens, he captures and reflects with clarity the state of our environment that we are living in.
Kawita Vatanajyankur, is a Thai world-renowned media and performance artist. In the displayed video, titled My Mother and I (Vacuum III), she painstakingly transforms her body into a vacuum cleaner, representing the lungs inhaling polluted air. Her choice to use her body as a medium is not just impactful but also deeply empathising, it brings the audience to feel her concern for high toxicity. Her body of work is a testament to the power of art to challenge, provoke, and inspire.
The public program, "Are You Satisfied?" is a microcosm of the current world. We invite the audience to participate in creating AI generated paintings. When AI completes our "obligation," it also affirms us in the public space, the so-called "lifestyle." We are placed in a fantasy world, blinding us not to think and explore the consequences of our damages.
Besides AI program, In Denial: A Reality Check team create an exhibition exclusive AR filter via Meta Sparks Studio and name is 'Mask a mickle' is originated from Scottish phrase "mony a mickle maks a muckle" which means many little things, make a big thing. By using Instagram filters to address air pollution, we can leverage the power of art and technology to raise awareness, promote action, and inspire a little change boundlessly around the world.
Through this centrally located video installation, "An Elegy for Ecology", Indian artist Sharbendu De depicts a transition into a futuristic speculation. Our hyper capitalist lifestyle and myopic self-centrism has made the sixth extinction a plot waiting to be played out. He questions our awareness in this Anthropocene epoch. His flossy depiction of a desperate future where even the bare basic need of oxygen becomes commodified, plays out ironically.
Meanwhile, Italian artist Stefano Galli uses oil paintings to investigate the world around him. He mixes interventions from the digital world with traditional paintings to create a fantasy world, non-existent in our polluted future. His unique style and constant exploration during the creative process render a thought-provoking visual feast with a sense of humour.
Yiwen Zhu uses the cyanotype and mixed media to point out the seriousness of air pollution as the title Choking, Breathing, Choking goes. The work depicts how strong and smelly toxic air travels all the way from our mouth, nose, respiratory tract to lung, and one day, even masks can no longer protect us and how we suffocate.
Thai Social activist artist WISHULADA tries to encapsulate the futuristic reality with "The Last Bear". Through this upcycled conceptual installation, she tries to address air pollution emissions and global warming by simultaneously promoting creative thinking to clean, sort, and recycle materials.
Air pollution is a predicament, it is happening around us, to us. Statistically in March 2023, nearly 1.3 million people have been adversely affected by the haze, of which 200,000 hospitalised in a single week.
Calamities such as global warming, glacial ice melting and air pollution are indicators that we are deranged for being IN-DENIAL of its seriousness.
Let's awaken. NOW.
For visitor safety, make an appointment in advance to visit via contact.cuart4c@gmail.com
Join us here!!
For more information about the exhibition, please kindly see the QR Code below
Hope this email finds you safe and well during these times.
Art4C, Gallery and Creative Learning Space
1553, 1555, 1557 Rama IV Rd, Wang Mai, Pathum Wan District, Bangkok 10330
จัดแสดง ระหว่างวันที่ 13 พฤษภาคม – 12 กรกฎาคม 2566 เวลา 10:00-18:00 น. (ปิดทุกวันอาทิตย์)
สถานที่ ART4C , Gallery and Creative Learning บริเวณชั้น
facebook : https://www.facebook.com/CUArt4C
website : http://www.faa.chula.ac.th/art4c/
SUPPORT / สนับสนุน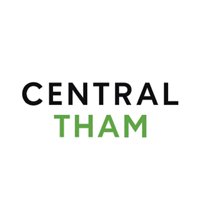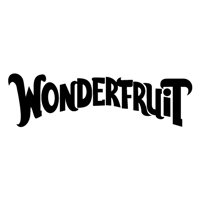 #ARTFORAIRCNX #ARTFORAIR2