The AiR We Breathe Programme
11 MAR – 31 MAR 2023
Studio 88 Artist Residency is presenting a number of activities for Art for Air under the theme the 'AiR We Breathe'.
"Air We Breathe" Residency Programme
Online AirTasting Workshop
"AiR We Breathe : laboratory 88" Exhibition at Studio 88 Artist Residency in Doi Saket, Chiangmai
"AiR We Breathe : UN-natural" Exhibition at Weave Artisan Society
Public talk at Dream Space Gallery
Online sharing and discussion space
The AiR We Breathe residency at Studio 88
In February British artist Jacob Black will develop work that uses the camera as if it was a resident of the city of Chang Mai, to invite and place 'air pollution' into a film camera.
There will be a second in-person residency in May 2023, applications are still open until 15 April 2023!
Air Tasting free online workshop with artist Alex Grünenfelder
This online workshop will introduce the basic elements of Alex's Air Tasting method. Air Tasting is a sensory study of atmospheric phenomena and the perception of the air as our shared habitat. Grounded in techniques employed in wine tasting, perfumery and flavour science, the air tasting method demonstrates ways to increase sensory awareness and guides participants in a convivial and site-specific close encounter with the atmosphere.
The workshop will take place on Zoom over 2 sessions:
24 February: 12:00–13:30 (Chiang Mai time)
2 March: 12:00–13:00 (Chiang Mai time)
There are a very limited number of places – register now (for free) so you don't miss out!
Exhibition at Studio 88 Artist Residency, 11 March – 2 April 2023
Opening reception 11 March 2023 at 11am at Studio 88 Artist Residency, 88 Moo 7 Tambol Loung Nua, Doi Saket District, Chiang Mai 50220
Curated by U Bat Sat, the 'AiR We Breathe : laboratory 88' exhibition brings together international and Thai artists who explore a range of themes, such as burning, water, forests, air particles and the sound of the breath.
Artists:
Wanlop Hansanthai
Annelie Hendriks
Juno Benyapa Janssen
Siriwat Meunpiew
Sornsak Sakbodin
Pisithpong Siraphisut & Manon Wada
Samran Thongprig
Claire Rosslyn Wilson & Ross McLennan
There is also a pop-up exhibition 'AiR We Breathe : UN-natural' exhibition, in collaboration with Weave Artisan Society, 12 March – 2 April 2023. The opening reception is at 5pm on 12 March.
Public talk at Dream Space Gallery, 2pm to 4pm Sunday 12 March 2023
Studio 88, in partnership with Dream Space Gallery, Chiang Mai, is hosting a public talk on the theme of art, creativity and air quality. Gathering multidisciplinary speakers, the talk will explore what we mean when we talk about air quality and the ways in which art can deepen our connection to the world around us.
Speakers:
Kamin Lertchaiprasert, Artist and Co-Founder of Art for Air
Siddhiporn Naruttamo Bhikku, Editor of Buddhists' Drama Satra Magazine, Wat Umong
Krittai Tanasombutkul. M.D., Medical Professor, Department of Family Medicine, Faculty of Medicine, Chiangmai University
Prue Odochao, Karen local wisdom and the Leader of the Northern Local Tribes network
Claire Rosslyn Wilson, Poet, Writer, Editor and Researcher
Assoc. Prof. Dr. Panich Intra, Rajamangala University of Technology Lanna
Phongsila Commak, Co-Founder/Co-producer, Slow Food Community Food for Change Chiang Mai
Session moderated by:
Sasiwimon Wongjarin, Founder, Studio 88 Artist Residency
U Bat Sat, Artist and Art for Air Committee Member
Online sharing and discussion space
The importance of keeping our air clean is more important than ever, as we realise the wide ramifications that poor air quality has on our lives and health. At the same time, there are some fantastic initiatives, organisations and creatives working to improve the air quality around us, and Studio 88 believes that we can learn from and be inspired by these global examples. It is with that in mind that we have opened an online sharing and discussion space for the duration of our AiR We Breathe residency, where we welcome contributions from around the world.
SUPPORT / สนับสนุน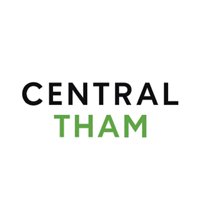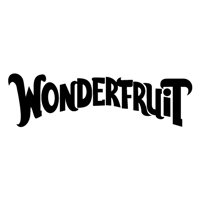 #ARTFORAIRCNX #ARTFORAIR2